Chatkal
Welcome to Chatkal in Uzbekistan. Here you will find information, view photos and read tourist reviews of Chatkal.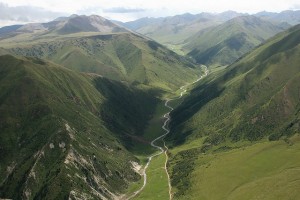 Chatkal Range – a mountain range in the Western Tien Shan, has a length of about 200 km, an altitude of over 3,000 meters. Chatkal Ridge is located in the Tashkent region of Uzbekistan and Jalal-Abad region of Kyrgyzstan. At altitudes above 2000 m snow covers mountains from November to May. Glaciers are mainly on the northern slopes.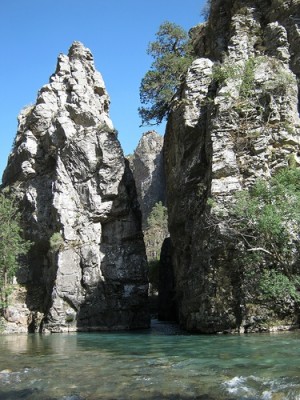 The diversity of climate is typical for the mountainous region and generates extraordinary diversity of nature. While in northern slopes reigns winter dormancy, the
so
uthern slopes are pleasing to the eye with the young leaves and spring flowers. This contrast is maintained throughout the year. At the bottom of the fertile gray soils highly developed forb steppes. Above, on the brown mountain-forest soils, there are bushes of wild rose, barberry, honeysuckle and trees – almond, pistachio, hawthorn, maple, ash, walnut, apple, plum, pear, juniper, etc. Endless steppes are stretched below with diverse herbs. Above, on the brown mountain-forest soils, there are bushes of wild rose, barberry, honeysuckle and trees – almond, pistachio, hawthorn, maple, ash, walnut, apple, plum, pear, juniper, etc.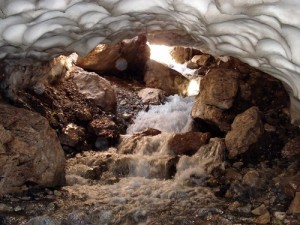 With a height of 2,700 m subalpine and alpine meadows appear and are used as summer pastures. And above 3200-3500 m high mountain desert begins with the individual lawns of cobresia, sedges, gentian moraine of small glaciers and snowfields preserved.
The wildlife is very peculiar and rich in the mountains.
In the wild forests wild boars, foxes, bears, deer are living among fruit trees and shrubs. The area of forests is inhabited by the porcupine, badger, forest dormouse.
Near the cliffs are sheltering stone marten, ermine, and caress. High in the mountains of the Siberian ibex graze, for whom snow leopards hunts. In the north-western and south-western slopes of the mountain range State Biosphere Reserve Chatkal is located.
The National Park was established to protect the mountain juniper forests, its diverse ecosystems and gene pool of rare and endangered species of animals and plants.
Chatkal valley arouses tourists interest. It is located in the territory of Bostanlyk district. Large artificial mountain lake Charvak is incredibly beautiful at any time of the year. It is the main water source of the Tashkent oasis filled with water and wild mountain rivers Pskem, Kok-Su Chatcal.
On the shores of the lake there are camps, modern and comfortable hotel complexes with beaches and recreation infrastructure.
Lots of interesting walking trail you can find in the national park. The most popular of them are in the valleys, gorges and canyons of the rivers Akbulak Karaarcha, bun Nurekata, Aksakata, Cox with waterfalls, alpine meadows, bizarre rock formations and lakes. Great opportunities in the park for rafting – rafting on inflatable boats and catamarans on the wild mountain rivers Chatcal, Pskem, Ugam, Oygaing.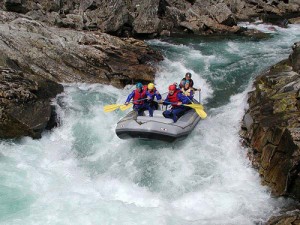 Such modes of active travel as horse riding and bicycling are very popular as well. In recent years it became increasingly popular program to heliskiing, extreme downhill skiing on the pristine expanses of virgin snow from the high mountain peaks and passes. High plateau Pulatkhan is popular with its huge cave-gap leaving cascades wells from 8 to 60 meters by 500 meters deep.
Most of the park is open to visitors and tourism. The most favorable time to explore the nature of the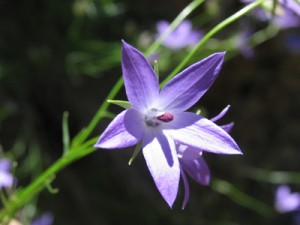 park is from May to July. The territory of the park covers almost all vertical natural waist to the lush valleys and highland steppes to alpine meadows and mountain glaciers. In spring it surprises with variety of colors. Red poppies meadow replaced blooming blue of bells. Above there are snowdrops, crocuses, beautiful tulips, Eremurus. The air is filled with the scent of flowering grasses, trees and shrubs. Fluttering butterflies, birds singing, pure mountain air create an idyllic paradise.
Chatkal Location
Chatkal Facilities
Opening Hours:
Entrance Fee:
free
Chatkal Address
City :
Country :
Uzbekistan
Web:
www.