Beldersay
Welcome to Beldersay in Uzbekistan. Here you will find information, view photos and read tourist reviews of Beldersay.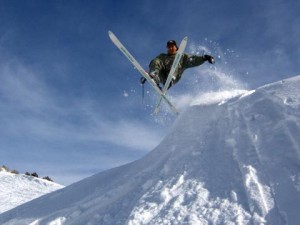 Ski resort Beldersay is situated at an altitude of 1600 m on the slopes of Mount Kumbel. On Beldersay there is the longest ski trail and lift stretched for 3 kilometers. Skiing and snowboarding on the track and untouched slopes of Beldersay will leave unforgettable impressions and excitement of incredible beauty of the mountains. On Beldersay you will find a network of entertainment services, motels, sightseeings and educational complexes. Beldersay strikes with its beauty of mountain cliffs, gorges, snow fields. Beldersay starts at the top of the Big Chimghan mountain. In the lower reaches of the sai (the river) there is a large clearing, the route goes through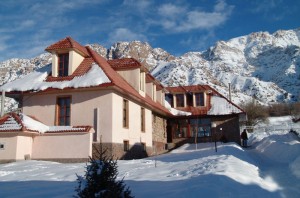 this clearing , which runs from the Urtakumbel Pass (1850 m) on the Chetkumbel Pass (1880 m) and then to Kumbel Pass (2,550 m). In these places there are a lot of juniper grows, sometimes occupying large areas. From the large Beldersay meadow the way goes to the  Urtakumbel pass, the descent from which leads to the Marble river. In the lower reaches of the Marble River there is a large number of fossilized shells, saying that once there was the ocean.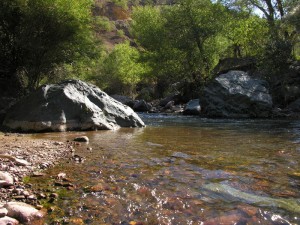 Slightly below the Marble River forms a large waterfall falling from a height of about 15m. In the upper Beldersay canyon you can see rock paintings (petroglyphs) of ancient hunters. Among them you can see the scenes of hunting, mountain goats, cats and dogs domesticated even in those days. The specific characteristics of climate, the beauty and diversity of nature, healing mineral springs, nature and history heritages are the main attractions of the mountain zone. The midlands are especially attractive with their juniper forests. Contrast climate and vegetation, marvelous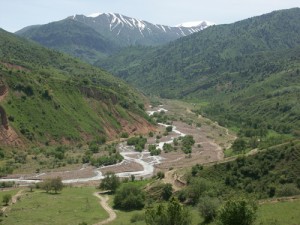 landscapes of mountain valleys, slopes, snow-capped peaks, narrow mountain trails, roaring waterfalls and turbulent mountain rivers, blue lakes, picturesque mountain villages with their distinctive ancient folk traditions – all of this can be estimated if you go to Beldersay. Many interesting monuments of ancient history have been preserved- the rock carvings (petroglyphs) and mounds, forts, camps traces of primitive people, the remains of mines and smelters, antiques and even dinosaur footprints. The ethnographic specificity of mountain people, the uniqueness of the individual villages all of this is interesting for tourists and bid city inhabitants.
Beldersay Location
Beldersay Facilities
Opening Hours:
Entrance Fee:
free
Beldersay Address
City :
Country :
Uzbekistan
Web:
www.