Sultan Saodat Complex
About Sultan Saodat Complex
Welcome to Sultan Saodat Complex around Termez. Here you will find information, view photos and read tourist reviews of Sultan Saodat Complex around Termez.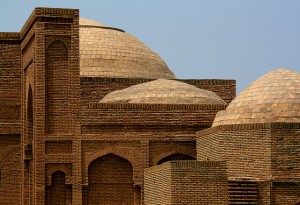 Sultan Saodat – cult-memorial complex formed during the XII-XVII century in burials influential dynasty of Termez Sayyids.In Arabic language Sultan Saodat means "Seyidov Dominion." This complex is one of the important religious places in Surkhandarya. It consists of a number of iconic buildings that were added at different times: the mausoleums, mosques and khanaka grouped around the perimeter of the yard 70 m long, stretching from west to east. The original buildings were two mausoleums, combined deep vaulted iwan, which the XV century. played the role of a memorial mosque: its end wall is the mihrab.
Sultan Saodat Ensemble covers about 4 acres and includes 143 buildings. The very first tomb on the northern edge of the complex, dated XI century. Portal square building, topped by a huge dome, rises to fifteen meters and is the highest part of the ensemble. Even in ancient times the mausoleum was decorated with glazed tiles, the color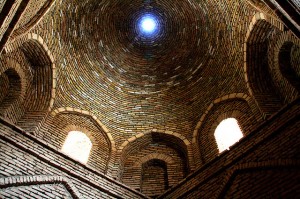 brightness and fine workmanship is quite comparable with the Samarkand samples. Its dome supported by arches and pedantries, lined with burnt bricks in the "Christmas tree." The interior of the northern facade of the building, a series of large and small niche with corner columns – a technique which became typical of other similar monuments of this era. Another ancient building complex – South mausoleum – built a little later, at the end of XI – beginning of the XII century. By this time that the well-preserved quince mosque. Originally, this place was chosen as the necropolis for the emirs, and then began to be the tombs of members of the royal family for their taste and possibilities. The most later building – the entrance portal, closing eastern facade, was built at the turn of the XVII and XVIII centuries.
Sultan Saodat Complex Location
Sultan Saodat Complex Facilities
Sultan Saodat Complex Address
City :
Termez
Country :
Uzbekistan