Podium Italia
Welcome to Podium Italia in Tashkent. Here you will find information, view photos and read tourist reviews of Podium Italia in Tashkent. If you really want a fancy shopping experience in Tashkent, browse our list of boutiques and brand shops in Tashkent. Take a time to look at our list of shopping destinations in Tashkent.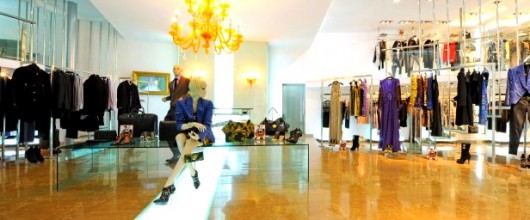 One of the first boutiques opened in Tashkent. Podium Italia opened its first boutique in Arcada Shopping Complex in Broadway of Tashkent in 1999 as a ladies wear and shoes shop. Afterwards, one year later, a men's wear shop had been opened, and opening ceremony of the second deluxe boutique had taken place at Hamid Alimjan Square in 2004.
Collections of Podium Italia are always actual, timely and made up by professionals on the basis of the last trends of European haute couture taking into consideration the preferences of our customers. Clothes, footwear, bags, accessories, fashion little things – here is everything to get dressed from top to toe to highest class.
Skilled consulting salesclerks and boutique manager will always find answers on any questions, they are hospitable and polite. Each of us will professionally and kindly help to choose what fits exactly yourselves. Individual approach to every customer is our credo. We thoroughly study favours, tastes and preferences of our guests and always unobtrusively anticipate their wishes.
Podium Italia Location
Podium Italia Facilities
Podium Italia Address