Paul & Shark Yachting
About Paul & Shark Yachting
Welcome to Paul & Shark Yachting in Tashkent. Here you will find information, view photos and read tourist reviews of Paul & Shark Yachting in Tashkent. If you really want a fancy shopping experience in Tashkent, browse our list of boutiques and brand shops in Tashkent. Take a time to look at our list of shopping destinations in Tashkent.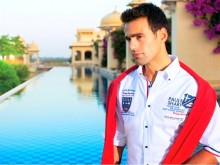 The shop features products from Paul & Shark Yachting, of Milan, Italy. Paul & Shark provides very exclusive quality sportswear, with a nautical emphasis. The company behind Paul & Shark was established in 1921 in the northern countryside of Milan as a mill trading in fine knitwear. Paul & Shark is now a worldwide brand producing high quality sportswear worn by men of taste and distinction everywhere. Since its founding, the company has always presented a nautical theme within its technical and detailed mens' collection.
The Paul & Shark Yachting store is conveniently located in the very center of Tashkent,  near Alisher Navoi Theatre, Central Department Store and close to brand stores such as Yves Rocher, Villeroy & Boch and Benetton.
Paul & Shark Yachting Location
Paul & Shark Yachting Facilities
Paul & Shark Yachting Address
Street Address:
26, Bukhara street
City :
Tashkent
Country :
Uzbekistan
Telephone :
(+99871) 2370555; 2333414