Parks & Gardens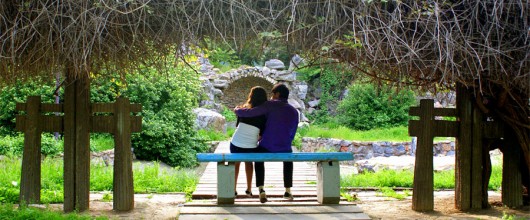 Top Tashkent Parks and Gardens
Tashkent is full of beautiful gardens, from National Park in Tashkent to small gardens tended to by volunteers. Take a day to see the thousands of plants and flowers at Tashkent Botanic Garden or enjoy a quiet stroll in Japanese Garden in Tashkent. Have a picnic, play golf or go riding a horse – there's a whole host of activities for you to enjoy in Tashkent's top parks and gardens.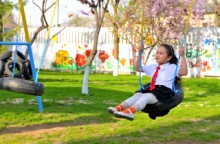 Eco Park
Tashkent's first Ecological Park, a project based on the concept of 'reduce, reuse, recycle', opened its doors on April 7. The Eco park in Tashkent has been built by the Fund Forum with support from Mitsubishi Corporation and has found good use for old car tires, plastic bottles and metal pipes in line with the principles of an ecology park.
Tashkent parks and gardens
Tashkent is one of the greenest capitals in the world. There are many parks and open spaces in Tashkent. There is always a reason to visit Tashkent's parks – from sunbathing to refreshing walks. Besides the fact that parks in Tashkent are ideal place  for relaxing,  you will also find sporting or any other exciting events, as well as many kids' attractions in Tashkent's top parks and gardens.
In the  past, Tashkent was well-known for for its gardens and green areas. Russian ambassadors in Turkestan Pospelov and Burnashev  reported in its diplomatic reports in 1800: "Looking at Tashkent, you will see a large garden, which is covering somewhere low buildings beside the city walls. The city is immersed in a sea of ​​green thicket". The first urban park – public garden  - was opened in April 1882.
Approximately 35 percent of the territory of Tashkent is a "green spaces".  All of these are overflowing with trees, shrubs, flowers and a wide variety of wildlife. Green space in central Tashkent consists of  eighteen large-scale parks, supplemented by a number of small garden squares scattered throughout the city centre.  It is estimated that every citizen has 68.4 square meters of green area.