Name It
Welcome to Name It in Tashkent. Here you will find information, view photos and read tourist reviews of Name It in Tashkent. If you really want a fancy shopping experience in Tashkent, browse our list of boutiques and brand shops in Tashkent. Take a time to look at our list of shopping destinations in Tashkent.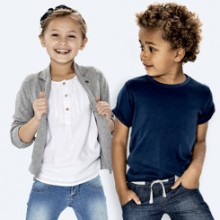 name it is a part of  Bestseller who besides name it also count Jack and Jones, Vero Moda, ONLY, Pieces, Vila, Object, mama‧licious, Selected and Outfitters nation. The headquarter is situated in Denmark and the brand is represented in 19 countries it has both retail shops and wholesale customers.
name it designs trendy and colourful children's clothes and has done so since 1986. name it clothes is for fashion conscious children who know what they want. Children and their parents demand fun, trendy and playful designs, durable materials and most of all a comfortable fit, and we are proud to provide it all for children of all ages – soft and cute baby clothes for the youngest; comfortable and fun clothes for toddlers with room for nappies; and the right cool style, such as slim fit jeans or a more relaxed casual style, for the older kids who really know what they want. name it always offers the right style at the right time at the right price, and you find name it clothes in size 0-12 years.
Name It Location
Name It Facilities
Name It Address
Street Address:
60, Amir Timur str.
City :
Tashkent
Country :
Uzbekistan
Telephone :
+99871 234 84 84