Museum of Nature
Welcome to Museum of Nature in Tashkent. Here you will find information, view photos and read tourist reviews of Museum of Nature in Tashkent.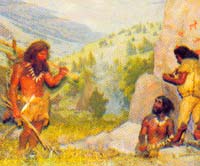 If you are interested in the natural history of the Central Asia, there is one place in Tashkent that you must surely visit. The State Museum of Nature of Uzbekistan, which was established on July 12, 1876; has collected unique samples representing a rich world of flora and fauna of Central Asian region.
The richest collection of the museum displays about 400 thousand items including insects (about 300 thousand); dried leaves (about 11 thousand), and the unique materials of zoology and geology well known all over the world. The stony remnants of mammoths, the breadboard of the ancient human's site, embryo in the special glass containers, and a lot of items connected with the wild life and nature of the country.
Museum of Nature Location
Museum of Nature Facilities
Museum of Nature Address