il Perfetto Cafe
Welcome to il Perfetto Cafe in Tashkent. Here you will find information, view photos and read tourist reviews of il Perfetto Cafe in Tashkent.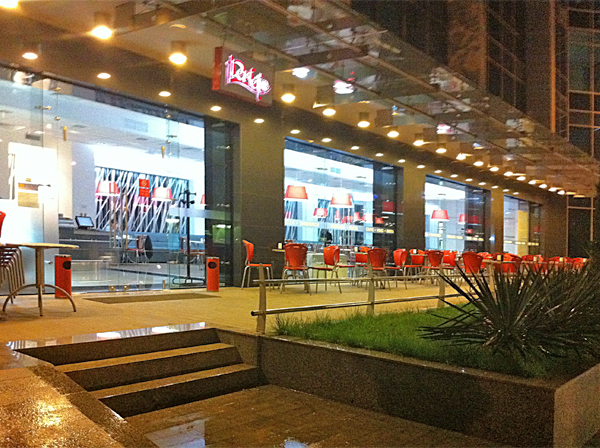 "Cucina Italiana". The success of a famous Caffe Il Perfetto that was opened in 2005 led to the opening of a new restaurant in another location in May 2011. New Caffe Il Perfetto in Tashkent offers Italian cuisine that became very popular on the local cafe society scene. You may taste here Italian cuisine and relax in warm atmosphere at the end of the day. Caffe Il Perfetto serves fresh, simple authentic Italian food in a comfortable, convivial setting where everyone is welcomed as if family or friend. During the lunch time Caffe Il Perfetto is full of customers who enjoy our Lunch Menu and in the evening the place is full of families and friends.
From anti pasti to desserts chefs lovingly craft traditional Italian cuisine from the freshest ingredients, and offer up a diverse range of regional specialities. In our new restaurant we expanded our menu and now we are glad to offer more varieties of Pasta and Pizza. You may have closer look at our menu.
il Perfetto Cafe Location
il Perfetto Cafe Facilities
il Perfetto Cafe Address
Street Address:
30, T. Shevchenko str., Tashkent
City :
Tashkent
Country :
Uzbekistan
Telephone :
252-56-94, 252-56-95
Web:
www.abnmb.uz
Email:
ilperfetto@abnmb.uz