Human Wear Gallery
Welcome to Human Wear Gallery in Tashkent. Here you will find information, view photos and read tourist reviews of Human Wear Gallery in Tashkent. If you really want a fancy shopping experience in Tashkent, browse our list of boutiques and brand shops in Tashkent. Take a time to look at our list of shopping destinations in Tashkent.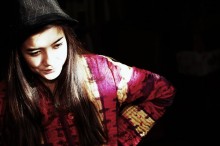 A unique place in Tashkent that sells collections of over 200 leading Uzbek designers and creftsmen. Buy here unique hand made produces, clothes, jewellry, accessories, toys and much more. The Human Wear gallery is a private company working in the CIS market for 8 years. The gallery sales fashion collections, accessories and home decors by Central Asian designers and produces hand-made fabrics (with assistance of UNESCO). Along with the Gallery arranges fashion shows in Uzbekistan.
All collections of the Human Ware House are produced of hand-made silk and cotton and in small volume, which makes the collections exclusive. Every piece of work by Human Wear gallery contains so-called "human factor" that makes the wear radically distinct from the one produced in factory. At the same time collections are affordable in price.
Human Wear Gallery Location
Human Wear Gallery Facilities
Human Wear Gallery Address
Street Address:
30/9, Usmon Nosir str.
City :
Tashkent
Country :
Uzbekistan
Telephone :
(99871) 2554411
Web:
www.humanhuman.net
Email:
home@humanhuman.net