Pubs & Bars
Tashekent's Pubs and Bars

Our guide to Tashkent pubs and Tashkent bars covers every sort of drinking spot, from cool bars to Tashkent's best pubs. You'll also find comprehensive listings for Tashkent pubs and bars.
Find your perfect pub or bar in Tashkent. Whether you're looking for a pub with a beer garden, or a stylish cocktail bar, we've got plenty of suggestions on the best Tashkent pubs and bars.
Tashkent Pubs and Bars Features
Here's a guide to the pubs and bars of Tashkent.  Start planning where you're going to drink in Tashkent with this collection of recommended pubs and bars. We bring you the most talked about bars and pubs in Tashkent you have to visit at least once. You can follow the links to see full details and all reviews for each pub and bars in Tashkent.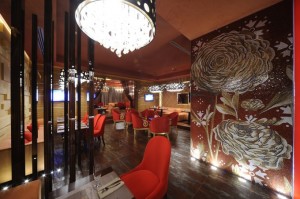 «Monaco» Restaurant & Lounge Bar
Description About «Monaco» Restaurant & Lounge Bar Welcome to «Monaco» Restaurant & Lounge Bar in Tashkent. Here you will find information, view photos and read tourist reviews of «Monaco» Restaurant & Lounge Bar in Tashkent. «Monaco» Restaurant & Lounge Bar invites everyone to enjoy excellent [...]