Dine & Entertain
Tashkent restaurants with Live Music and Dance Show

Tashkent is full of magical  restaurants, clubs & bars with live music and dance show programs.
Most of top restaurants in Tashkent offer entertainment programs that include belly dancers, national dances or live music performance.
Here are some of favourite restaurants with live entertainment in Tashkent.  Be treated to a show while you dine. To view more details about a certain restaurant with dance show or live music in Tashkent, click on the the restaurant name.
Restaurants in Tashkent with Live Entertainment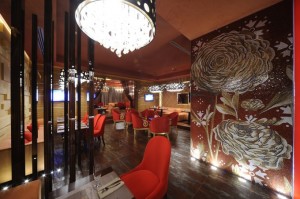 «Monaco» Restaurant & Lounge Bar
Description About «Monaco» Restaurant & Lounge Bar Welcome to «Monaco» Restaurant & Lounge Bar in Tashkent. Here you will find information, view photos and read tourist reviews of «Monaco» Restaurant & Lounge Bar in Tashkent. «Monaco» Restaurant & Lounge Bar invites everyone to enjoy excellent [...]