Azia Gallery
Welcome to Azia Gallery in Tashkent. Here you will find information, view photos and read tourist reviews of Azia Gallery in Tashkent.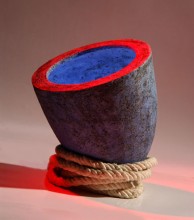 Azia Gallery is the first art gallery in Uzbekistan, focused on modern visual art. Exhibition actions and new original projects in the field of visual art are the main concepts of the Gallery. The goal of events is to ensure support to painters, photographers, masters of video-art both in Uzbekistan and abroad.
Also the project is directed to develop creative communications between professionals, the international cultural exchange in the field of fine arts. Creative meetings, round tables, master classes with representatives of art, art critics and curators of the best museums and galleries of the world showing interest to the art of Central Asia are organized at Azia Fine Arts Gallery.
Well-known experts of museums and galleries of Russia, Germany, the Netherlands, France and Great Britain co-operate with the AZIA Gallery.
Azia Gallery Location
Azia Gallery Facilities
Azia Gallery Address
Street Address:
25, Kunaeva street
City :
Tashkent
Country :
Uzbekistan
Telephone :
(+99890) 3708855
Web:
www.aziagallery.com
Email:
info@aziagallery.com