Museums

While your visit to Tashkent, why not visit the best museums of Tashkent. The city is home to the first, largest and unique museums in the region of Central Asia. Browse, our list of the most famous places to visit in Tashkent and find out interesting facts, get brief information about collections, view photos, and read descriptions and reviews of visitors about museums in Tashkent.
Mostly Visited Tashkent Museums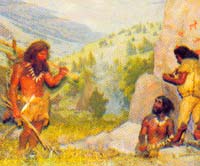 Museum of Nature
If you are interested in the natural history of the Central Asia, there is one place in Tashkent that you must surely visit. The State Museum of Nature of Uzbekistan, which was established on July 12, 1876; has collected unique samples representing a rich world of flora and fauna of Central Asian region.
Tashkent Museums Features
Culture lovers can never get bored in Tashkent. This city, with its about 100 museums and galleries, is considered to be one of the most interesting places in Central Asia according to a vivid cultural, artistic and social scene.
Plan your visit to the city choosing the one that most cater to your tastes in our Tashkent museums guide. There are many Tashkent museums to choose from. You can always count on visiting different museums in order to experience an eclectic background of art, history and scientific innovations. In fact, there are several types of museums in Tashkent that you can choose to explore.
History Museums in Tashkent display unique collections that expose the regions history since the ancient times. Most visited museums of history in Tashkent are Museum of History of Uzbekistan and Temurids' History Museum.
One of the interesting places to visit in Tashkent are Art Museums.  Art museums in Tashkent feature collections of fine arts and applied arts including paintings, sculptures, furniture, ceramics and other decorative arts. Appiled Arts Museum in Tashkent  is one of the nation's leading comprehensive art museums, containing more than 7,000 works of art.
Tashkent has several museums of natural history and science centers that are packed with interactive exhibits and inspiring objects. Lovers of science may visit  Museum of Astronomy, Museum of Geology, Museum of Natural History, or other science centers in Tashkent.