Art Galleries
Art Galleries in Tashkent

Whether you love traditional or modern art, contemporary sculpture or national dress, Tashkent has an art gallery to suit you.
From Uzbek art in the Centre of National Art and modern work in the Exhibition Hall of Academy of Arts to photography collections in the Tashkent House of Photography, the complete abundance of artworks on display in Tashkent will inspire even the most discerning art lovers.

Best Tashkent Art Galleries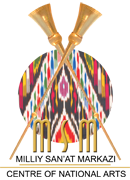 Centre of National Arts
One of the famous cultural organizations of Uzbekistan – Fund Forum has realized the idea to collect samples of the national culture, art and traditions of Uzbek people under the dome of the Centre of National Arts in Tashkent.The Centre of National Arts is one of the best sights of Tashkent.