Applied Arts Museum
About Applied Arts Museum
Welcome to Applied Arts Museum in Tashkent. Here you will find information, view photos and read tourist reviews of Applied Arts Museum in Tashkent.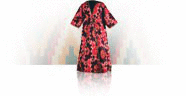 The building of the State Museum of Applied Arts of Uzbekistan was once a home of the Imperial Russian diplomat Alexander Polovtsev who was collector of unique national handicrafts. After the Soviet revolution his home that was specially built to show every aspects of the national art with numerous collections of handicraft items was nationalized and opened for public as a museum.
Along with the museum displaing an antique collection of Uzbek applied arts, it is also sells an impressive variety of paintings and prints, jewellery, ceramics and vintage clothing.
Applied Arts Museum Location
Applied Arts Museum Facilities
Applied Arts Museum Address
Street Address:
Rakatboshi Street
City :
Tashkent
Country :
Uzbekistan
Telephone :
+ 998 71 252-13-67
Web:
www.artmuseum.uz
Email:
artmuzey@mail.ru