Alay Bazaar (Oloy Market)
Description
About Alay Bazaar (Oloy Market)
Welcome to Alay Bazaar (Oloy Market) in Tashkent. Here you will find information, view photos and read tourist reviews of Alay Bazaar (Oloy Market) in Tashkent. If you really want a fancy shopping experience in Tashkent, browse our list of markets in Tashkent. Take a time to look at our list of shopping destinations in Tashkent.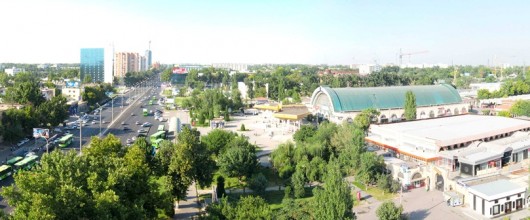 Located in the very centre of Tashkent, close to Amir Temur square, Oloy Bozori (Alay Bazaar) was set up 150 years ago in the Russian part of the city. It is the most up-to-date, equipped and advanced bazaar in Tashkent. Oloy Bazaar, is neatly organised, selling arrays of local produce where locals shop for their daily provisions and tourists shop for limited array of souvenirs and handicrafts. But what interested us the most was
You will find here the variety of delicious fresh and dried fruits such as cherries, peaches, raisins, apricots, and plums, including various assortment of nuts and seeds that would surely excite fruit lovers. Organic food lovers may want to head to Uzbekistan just for that reason alone.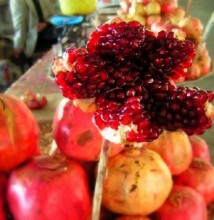 As in all markets of Tashkent there are a lot of kinds of spices, ginger, and saffron and black pepper and others. Mountains of dried fruits, nuts, a variety of bundles of herbs. Here you may also find varieties of flowers and Women's jewelry with oriental color.
Besides famous fruits and vegetables of the bazaar, there are amassed lots of shops and boutiques in and around Alay Bazaar in Tashkent. The market is situated on the Amir Temur Street, where is located may fashion branded shops in Tashkent.
Alay Bazaar (Oloy Market) Location
Alay Bazaar (Oloy Market) Facilities
Alay Bazaar (Oloy Market) Address