Afsona
Welcome to Afsona Restaurant in Tashkent. Here you will find information, view photos and read tourist reviews of Afsona Restaurant in Tashkent.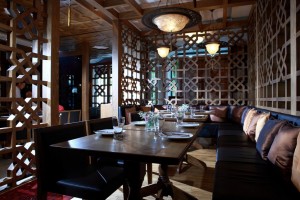 Afsona in Tashkent offers a whole new perspective on the traditional Uzbek cuisine. Philosophy of the restaurant is to provide the opportunities to  Afsona guests enjoy modern Uzbek cuisine, while not forgetting the traditions of the past. Afsona in Tashkent offers Uzbek cuisine in a serene and refined atmosphere.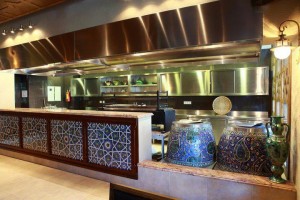 The Interior here – it's a marvelous combination of natural materials and textures of wood palette that creates ambiance of warmth and hospitality. Since the kitchen is open (Hygienic Kitchen), all guests of the restaurant have a unique opportunity to observe the process of cooking.
Afsona Location
Afsona Facilities
Afsona Address
Street Address:
30,Taras Shevchenko str.
City :
Tashkent
Country :
Uzbekistan
Telephone :
+99871 2525681, +99871 2525682
Email:
afsona@afsonamakon.uz