"Chashma" Complex
Welcome to "Chashma" Complex in Nurata. Here you will find information, view photos and read tourist reviews of "Chashma Complex".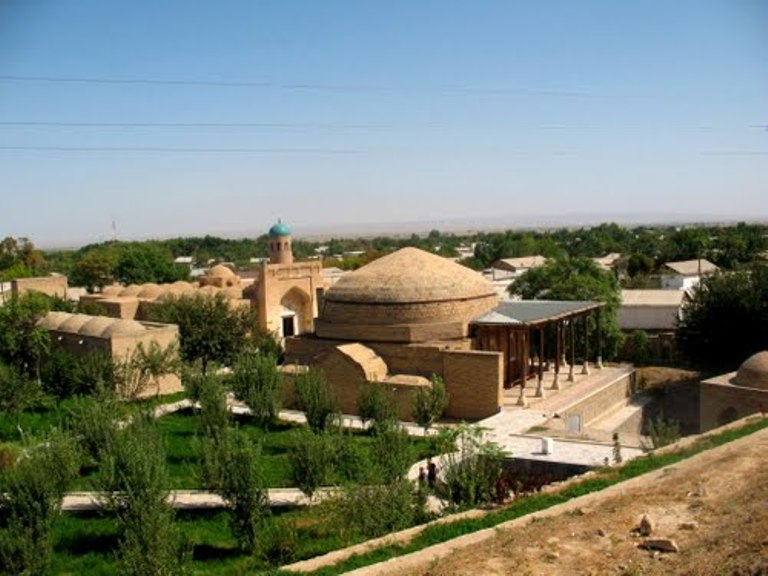 "Chashma" Complex is one of the most important centers of Islam in Nurata, and all of Navoi region, which is annually visited by thousands of religious people. The "Chashma" Complex includes such constructions as the Juma Mosque (Friday Mosque), Nur-ata cemetery, spring and well. Local people believe that the Nurata spring heals all diseases and even mental ailments. This is not surprising, because the chemical structure of water contains 15 elements of the periodic table. Temperature of the spring water is always 19 C. In the source there is a large number of fish marinka. Nur-ata graveyard is sutuated in the south-east of the spring and here the relics of the saint Nur-ota are buried. Close to the spring there is a six-meter deep well – another element of the complex "Chashma". Its walls are lined with rough stone, and at the bottom the outline of a human hand is clearly seen – "beshpandzha" - Hand of God. Along the perimeter of the well isyryk grows, and anyone who has been in this place, tied a ribbon on the plant in the hope of fulfillment of desires. Juma (Friday) Mosque is located directly above the holy spring, at its base there are 40 columns, and the diameter of the dome 16 meters. The mosque has wonderful acoustics, the words spoken in a whisper at one end can be clearly heard at the other. Everything explained by the fact that, large khums (jugs) ere placed in four wall niches under the dome, which create a vibrant effect.
"Chashma" Complex Facilities
Opening Hours:
Entrance Fee:
free
"Chashma" Complex Address
City :
Country :
Uzbekistan
Web:
www.