Margilan Silk Factories
About Margilan Silk Factories
Welcome to Margilan Silk Factories in Margilan. Here you will find information, view photos and read tourist reviews of Margilan Silk Factories in Margilan.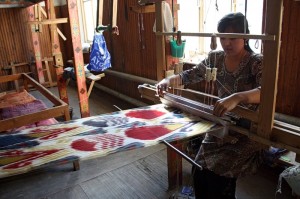 To discover the silk secret for yourself, pay a visit to the Yodgorlik (Souvenir) Factory. In 1983, a group of Margilani silk workers bucked the mass production trend to establish a workshop pursuing and preserving traditional methods. Demand for their strictly handmade goods, even at thrice the price of the industrial competition, has expanded the labour force to 2,000, yet the original premise is maintained. Individual households feed silkworms with fresh mulberry leaves until the worms spin their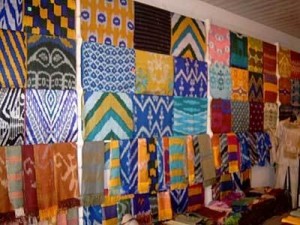 cocoons of silk. Before the pupae mutate into moths, the cocoons are steamed and dispatched to the factory where they are plunged into boiling vats to soften and draw out the treasured thread. Follow the process as the entire thread is carefully unwound and woven into compact fabric. Only men perform the painstaking process of wrapping and unwrapping the silk for dyeing in various colours. Next door women fill a hall clattering to the sounds of their weaving. The result is the khanatlas 'king of satins' pattern; the shimmering blur walking every Uzbek street. Burning isiriq herbs are passed over workers and their looms to ward off the evil eye. Last stop is the exhibition hall and gift shop, at 138 Imam Sakhriddin Street, south of the bazaar off the main street.
Margilan Silk Factories Location
Margilan Silk Factories Facilities
Opening Hours:
Entrance Fee:
free
Payment Accepted:
Cash
Margilan Silk Factories Address
Street Address:
129, Orol Buyi St
City :
Margilan
Country :
Uzbekistan