Shakhimardan
Welcome to Shakhimardan in Uzbekistan. Here you will find information, view photos and read tourist reviews of Shakhimardan.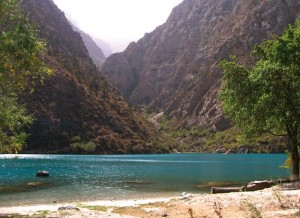 Shahimardan city
 is located in the scenic mountainous region (1500 asl), 55 km from
Fergana
. The city of extraordinary beauty, lost in the
Alai Range
and bordered on two sides by
Ok-Soo
and
Kok-Su  rivers
connecting the same river
Shahimardan-sai.
 Striking in its beauty
Blue Lake (Kulipkubbon)
is located seven kilometers south-east of
Shahimardan
. It was formed after a strong earthquake in 1766. The lake is located at an altitude of
1,724 m
above sea level. The lake is
170 m
, width –
60 m
, depth –
5.10 m.
And there is a two-kilometer cable way to the lake. Cool air, rushing rivers and mountain lakes make this region a great place to relax and travel. However, Shahimardan is also a sacred area, a place of religious pilgrimage.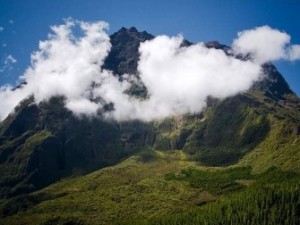 Legend says that Hazrat Ali visited Shahimardan , the fourth caliph, brother-in-law of the prophet Muhammad. "Shahimardan" in Persian language means "lord of men", which also refers to the name of Hazrat Ali. In the 20′s in the center of Shahimardan existed mosque and the mausoleum of Hazrat Ali, which was destroyed  later. In 1993, the mausoleum of Hazrat Ali was re-built in the same place and has kept its outer form.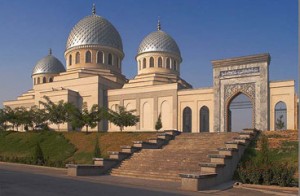 In the
1930s
, as a result of the exchange of territories between
Uzbekistan
and
Kyrgyzstan,
Shahimardan
became
part of Uzbekistan.
Shahimardan
some time was named 
Hamzaabad
in honor of the poet and the founder of the
Uzbek drama Hamza Hakim-zade Niyazi
. In the
60 years
in his honor and the mausoleum of
Hamza
, and in
1989
, during the celebration of the centenary of the birth
Shakhimardan
a new museum and a monument to this talented man was built.
Shakhimardan Location
Shakhimardan Facilities
Opening Hours:
Entrance Fee:
free
Shakhimardan Address
City :
Country :
Uzbekistan
Web:
www.