Silk Road Spices Tea House
About Silk Road Spices Tea House
Welcome to Silk Road Spices Tea House in Bukhara. Here you will find information, view photos and read tourist reviews of Silk Road Spices Tea House in Bukhara.
About Silk Road Spices Tea House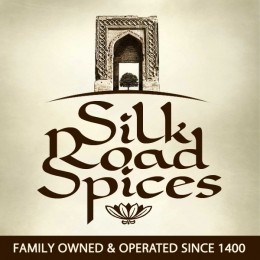 Among the numerous chaikhanas or tea-houses of Uzbekistan, The Silk Road Spices Tea House is the most popular one in Bukhara. Tea has been a form of tradition in Uzbekistan and these tea-houses are the dignified institutions restoring the rich Uzbek custom.
The Silk Road Spices tea-house in Bukhara is a spice cafe supervised by Mirfayz Ubaydov. He is a famous spice-vendor in Bukhara. This tea-house is located at Halim Ibodov Street in Bukhara. The building is lavishly decorated and the architecture is spellbinding. The spacious tea house has unique furniture setting in round circles, so that a large group can sit together and enjoy their drink.
The famous tea house welcomes all its customers with genuine hospitality. The surrounding of the Silk Road Tea House is spectacular with ample greenery. The tea preparation in this chaikhana follows the traditional methods and carries the same old unique flavor and aroma. The popular Uzbek spices, which are grown locally is used in preparing the tea. The tea does not carry any artificial preservatives or added chemicals. In this cafe the tourists can taste the most genuinely flavored tea. Some medicinal herbs are also added in the beverages to make it a healthy drink.
The menu of the Silk Road Spices Tea House includes:
Spices and Herbs tea
Green tea
Saffron tea
Black tea and national sweets of Bukhara like halva, qandalat and nabat
Ginger tea
Coffe with cardamon
Experience at the Silk Road Spices Tea House is sure to be an exciting, as it is one of Uzbekistan's best tea house.
Silk Road Spices Tea House Location
Silk Road Spices Tea House Facilities
Silk Road Spices Tea House Address